Popular social media personality Andrew Tate has been released from house arrest and allowed to roam around the country by a Bucharest court. However, the Court of Appeal in Bucharest doesn't allow him to leave the country.
According to Andrew's spokesperson Mateea Petrescu, he and his brother Tristan Tate have won an appeal to be released from house arrest. Apart from leaving the country, he will not be allowed to be "in close proximity with any of the other defendants, any of the witnesses or any of the alleged victims and their immediate family."
Petrescu further said in the statement "This positive outcome gives us confidence that more favorable developments are on the horizon."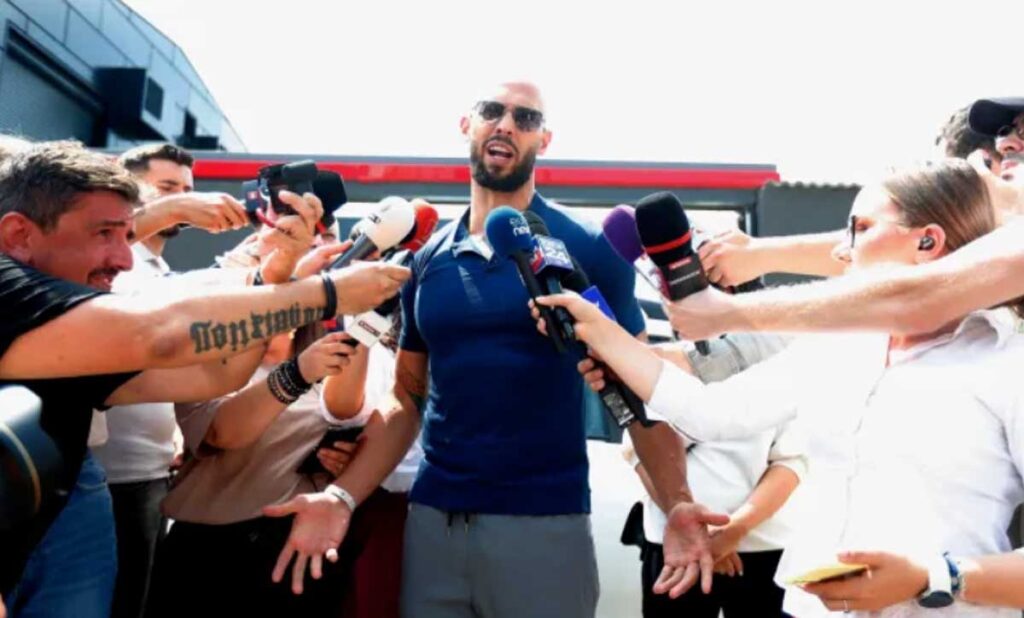 Andrew Shares His Remarks On Social Media
Undoubtedly, Tate has a huge following on social media, especially on Twitter, where he shares his remarks, routine, and knowledge. Upon the case trials and timeline, he repeatedly claimed that there was no evidence against him and that the case is all about a political conspiracy to shut him down.
He said "After 10 months. 3 in jail, 7 at home. After 15 million euro of asset seizures. After an indi(c)tement based on nothing. The file was passed to a Judge who has ruled it weak and circumstantial. I have been released from house arrest but must remain within Romania."
Outside the court, the former kickboxer told journalists that "things are moving in the correct direction" and termed the case as a "witch hunt." He said, "There's not a single video of an abused girl or one single statement against us." He further added, "If you get too big and too successful, people are going to come and try and attack you."
The Case Details And Investigation Summary
As per Romania's anti-organized crime agency, DIICOT, the Tate brothers formed a group in 2021 to commit human trafficking in the country with two Romanian women. Further investigation of the agency stated that seven female victims were lured under the false promise of love. They were exported to Romania, where they were sexually exploited by the Tate brothers.
Previously, authorities revealed the truth of Tate's brother's style for convincing women to become a part of the crime and termed it the "Loverboy" method. The recent report is prepared on the base of his leaked messages on how he pressurized women into sex work for him. Furthermore, the investigation also alleged that the women were controlled by "intimidation, constant surveillance," and claims they were in debt.
As Andrew has a significant online presence, the case has drawn massive attention in addition to media interest. He continues to deny the charges. He also appealed to the court on Tuesday to return his assets that were seized during the investigation, which were 15 cars and lots of money. On returning the asset, he said "It'd be nice to get my things back."
However, on his appeal, the court postponed discussing his assets until early November.