There is a new headline on social media influencer Andrew Tate's case that the alleged victims of his case are being subjected to harassment and intimidation by him and his followers as per their lawyers.
Lawyers for victims said on Thursday that the accused and his followers are trying to silence their clients. A team of lawyers from the United States and another team from the United Kingdom discussed the issue in a news conference held at a central Bucharest hotel. They said that they wanted to take a united stand against the influencer and his followers to address "ongoing attempts to silence those who are speaking out."
Jillian Roth of law firm Laffey, Bucci & Kent told reporters, "These women are very afraid, they're terrified, they have been threatened, they've had people come to their place of work."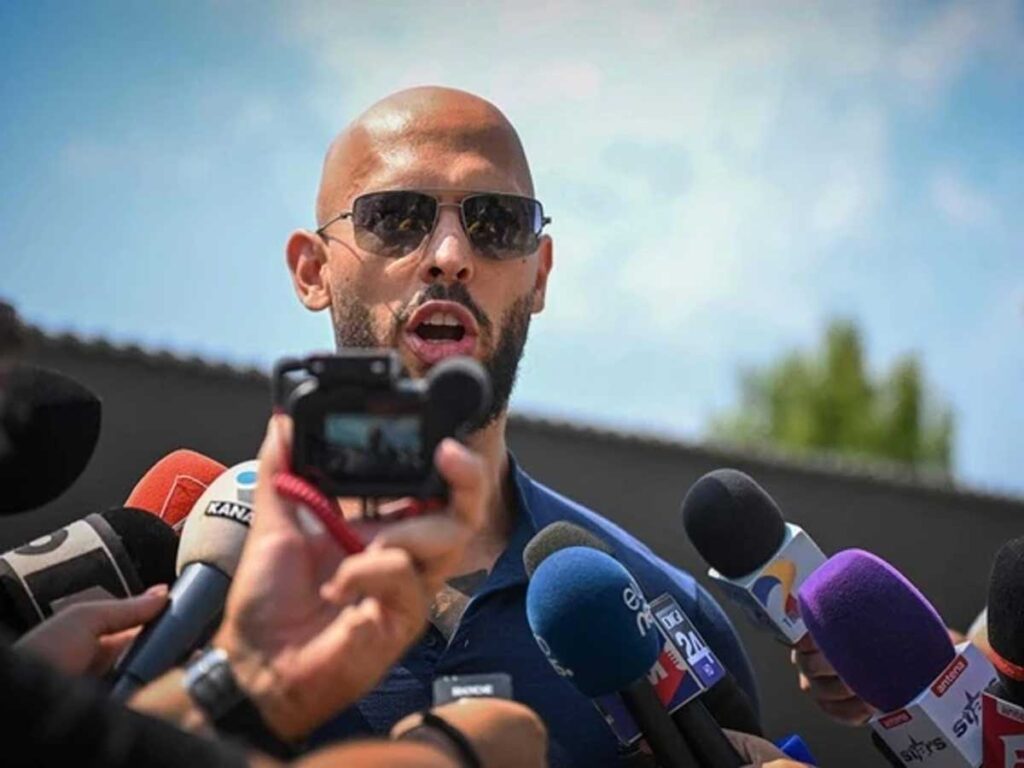 Along with the National Center on Sexual Exploitation (NCOSE), Roth is defending the two prime witnesses of the Romanian prosecution in a civil lawsuit Tate filed against them for defamation in the US. He further said, "That lawsuit was filed only with the intent to intimidate, harass, and to retaliate against the women who came forward to speak out against their abuse."
The 36-year-old Tate was indicted in June along with his brother Tristan Tate and two Romanian females as suspects for human trafficking and forming a group to perform criminal activities. 
Andrew Tate's Spokesperson Rejected The Accusations
Over the charges of intimidating the victims, Tate's head of communication Mateea Petrescu has rejected the accusations and said, "Andrew Tate has the legal right to use and benefit from the legal system in the United States, where he is a citizen, the United Kingdom, where he is a citizen, or anywhere else in the world."
Furthermore, four British women are about to file a civil lawsuit against Tate alleging he raped them between 2013 and 2016. As per them, British authorities did not raise charges against the influencer at that time.
McCue Jury & Partners is one of the legal teams, representing the case of suing Tate by the four women. In a joint statement, the lawyers said, "These threats will not work, they will not prevent people from coming forward, and they will not prevent courts around the world from hearing their cases."
"We encourage people to play their part in stopping the spread of disinformation online and to think carefully about how their words in these spaces can affect people already suffering immensely."
Moving to the depth of the case, four women had reported to UK authorities about Tate and made him responsible for alleged sexual violence and physical abuse. However, the Crown Prosecution Service decided not to prosecute him. Afterward, the victims decided to crowdfund the case in order to cover their legal costs as they are willing to pursue the civil case against Tate.
They wrote a statement on their campaign page that "We handed over our evidence about the horrific acts of violence we endured and waited for action. But four years later we were told the UK authorities would not prosecute him."
Tate described the allegations as malicious and disputed.