Tristan Tate is a famous social media personality like his brother Andrew Tate. He is also a two-time European Kickboxing champion and is more focused on physical health. Like Andrew Tate, Tristan has gained huge attention for his lifestyle, business achievements, and motivational content on social media platforms. He usually discusses his views on personal development, fitness, and entrepreneurship. He is running many businesses in partnership with his brother. Apart from having a successful career in kickboxing, Tristan has been known for being a right hand to Andrew's idea of conquering the digital era. Both brothers share a true bond of care, trust, and respect for each other.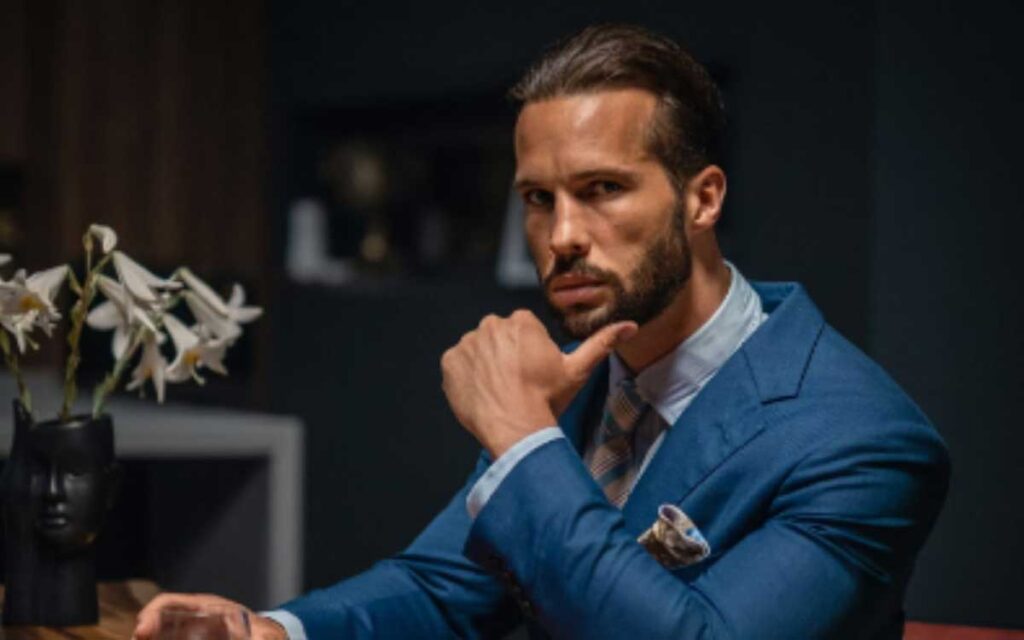 Tristan Tate Career
Tristan Tate started his professional career in kickboxing in the early days of his life. According to the information available on the internet, he has built a decent record of 43 wins and 9 losses in his kickboxing career. Also, he is a two-time champion of European kickboxing in the International Sport Karate Association (ISKA). After having an injury, he retired from kickboxing and shifted his attention to boosting his business online. In 2011, he appeared in a British reality television show, Shipwrecked, and got huge attention.
After retiring from his kickboxing career, he worked as a sports commentator for different Eurosport broadcasted events and some other MMA fights. When he moved to Romania with his brother, he worked as a commentator in Romanian Xtreme Fighting and Superkombat. In Romania, both brothers made big businesses and established a massive chain of businesses like casinos. Now, they are enjoying the fruits of their investments and efforts.
Tristan Tate Networth
Tristan Tate runs many digital ventures along with brother Andrew Tate. His net worth maybe approx. 140 to 170 million. Somewhere mentioned that he successfully runs a car rental company "Tate Cars" and earns $7 million annually from the company. He also owns other businesses, including real estate, casinos, restaurants chain, and The Real World which generate more than 10 million dollars per month. Both brothers also run a money-making platform Hustlers University, where they teach lessons about making money to the members. Through the platform, they share knowledge of freelancing, cryptocurrency, copywriting, AI, and more. Because of his huge monthly revenue, he lives a lavish and radiant lifestyle.
Tristan Tate Relation With his Brother Andrew Tate
By scrolling the feeds of former kickboxer Andrew Tate's account, the picture of love between both brothers is much clearer to us. Their relationship is the reflection of pure love and care. Tristan is living with his brother in one mansion, sharing the fortune and assets the brothers have earned together. Moreover, Tristan has appeared in many videos and podcasts along with his brother as his close compatriot and partner in crime.
Tristan is two years younger than his brother. Well, if you have noticed that Andrew has explained his relationship with his brother on many occasions. He said he is extremely close with his brother. They do everything together from training to working, even sharing a bank account together. Both have similar personality traits and perspectives on many topics. Due to their controversial opinion, they stand out from the rest of the crowd.
During the conversation on the Playing With Fire podcast, Tristan discussed his relationship with his brother. He said, "We agree on everything, our interests and the way we live are ever so slightly different, of course, there's nothing we disagree on." He also discusses cars and houses with his brother whenever he needs suggestions.
Tristan Tate Social Media
Like his brother, Tristan Tate is highly active on social media. He has a massive fan following of more than two million followers on his Twitter account, which is named "TatetheTalisman." He actively shares his opinions and glimpse of his life on social media by uploading pictures and videos. Through his account feeds, it is visible that he is living a luxurious lifestyle with a keen interest in smoking cigars, driving supercars, and doing fitness training.
Apart from sharing different segments of his personal life, he also supports people financially if required. He encourages followers to maintain a healthy weight for healthy living, make smart investments, and share his support with black people as well.
He wrote "I was told today that I'm now influential enough to pump up a cryptocurrency with a single tweet. This got me thinking. Can I really control what people spend their money on? I'm hoping so. Take your family out for dinner today… post photos here. Best investment ever."
Tristan Tate Wife
Tristan Tate is not married yet. From his social account, there is no doubt that both brothers are still single. Like his brother, he doesn't have strong opinions about women. He doesn't share his home with any girl as a wife but he does have relationships. In the past, his name was connected with a Romanian model and TV presenter Bianca Dragusanu. She is a famous journalist and entrepreneur and graduated from the University of Bucharest. According to the website "The Sun," she is the ex-girlfriend of Tristan Tate and came into a relationship in 2015 through the show. The couple ended their four-year relationship in 2018.
He also dated Cristina Pazurati but never got married. During the course of the relationship with Cristina, he became the parent of a beautiful girl. But, he doesn't talk about his little girl due to privacy concerns. The baby came into the limelight when her mother met her parents in Dubai in 2022. He also has another child whose mother's identity is unknown. Currently, he is dating the model Abigail Tyson,
Tristan Tate Daughter
It is really strange to know how much daughter Tristan Tate has. He does not speak much about his love or family life on social media apart from his brother. As per different internet sources, he has two daughters.
One is confirmed by Cristina Pazurati. When people point Abigail Tyson as mother of his first child, Cristina said
"I don't think he has a child with her because he has a child with me, POINT! It's his first and only child!"
The presence of another child is confirmed when he took leave from Jail to meet the 3-week-old baby.