Moving ahead with the case of former kickboxer Andrew Tate, a new incident has come into the limelight where four British women are to sue him in the High Court as they have suffered serious physical and s*xual abuse from him. They took the step when prosecutors declined to charge him.
The women have filed a case against Tate for personal injury and psychiatric harm and were subjected to serious abuse by him, including multiple r*p*s, and serious physical assaults such as strangulation, and coercive and controlling behaviour when he was in the UK a decade ago.
In detail, two women out of four were hired by Tate to work for him in his webcam business and the other two were in a romantic relationship with him. According to one woman who joined the suit earlier the month, she was strangled until she was unconscious when she was intimately involved with him. This incident happened when she was on a night out in Luton in 2014.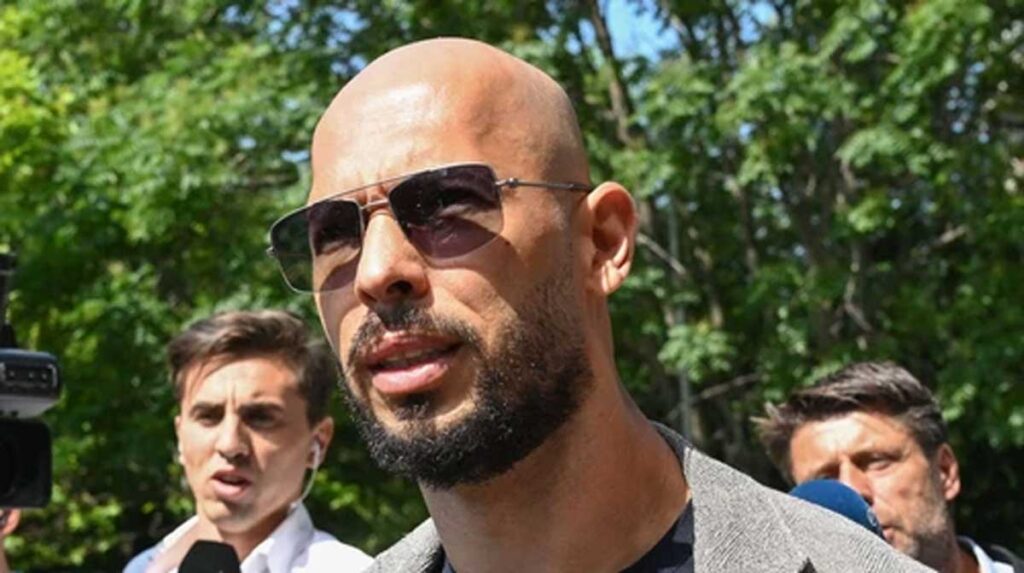 Tate is already awaiting trial in Romania on charges of physical assault and human trafficking. The case is running against Tate, his brother Tristan Tate, and two Romanian Women Luana Radu and Georgiana Naghel. All were released from house arrest this month and placed under judicial control.
According to The Sunday Times, the women believe that they do not have any other option except to file a civil case in the High Court. Reports unveil that these women are to sue Tate for personal injury and physical harm within the coming weeks.
The women further shared their views on the impact of Tate's influence on social media. Over the last decade, the influence of Tate has been negative on children as they are copying his mannerisms and soundbites such as "slap, grab choke, and more.
McCue Jury & Partners Is Representing The Case
The case of the four British women is represented by Matthew Jury from McCue Jury & Partners. He said that Tate's profile got boosted since the women first came forward. Andrew is banned from many social media platforms such as YouTube, Instagram, and Facebook due to his misogynistic comments. However, he is on Twitter with a huge fan following of about 7.8 million followers.
He further mentioned that "Tate has this insidious influence on vulnerable young men and boys, and the knock-on impacts their behaviour has on women."
Another strong remark is passed by Jennifer Sayles, who is one of the lawyers on the team. She said the four women are suffering from "bouts of depression and anxiety" after Tate crops up in their lives.
"For four years, we felt as though our case was a low priority to the Police and that we didn't matter. We were kept in the dark, and our well-being and status as victims came second to anything and everything else," mentioned the women in the statement issued by their lawyers.
Further, it also stated, "Unfortunately, this experience has caused us to lose all respect for the Police, and if something like this happened again, we're not sure where we would turn for help."
On Behalf of Tate, a spokesperson said that women's allegations "stem from a letter submitted by Matthew Jury, in which he suggested mediation through financial compensation." He also added, "it is important to emphasise that this letter does not constitute a formal legal case."
While responding to McCue Jury & Partners' letter, Tate denied the allegations and wrote "If proceedings are brought, I shall resist any attempt to claim anonymity for all or any of the complainants."
He also said that he was contemplating proceedings against the complainants for defamation.