Recently released from Romanian custody Andrew Tate made people think again after he shared his misogynist tweet on Monday against women. His anti-feminist perspectives have created a sensation and started a flood of Twitter against his tweets.
He wrote "Any woman who isn't helping me be a super hero is wasting both her and my potential." This tweet has more than 1 million views and 3,588 retweets. Also, more than 1000 users shared their remarks against his statement. He has 6.5 million followers on Twitter.
Replying to his tweet, a social media user wrote "He that believeth on the Son hath everlasting life: and he that believeth not the Son shall not see life; but the wrath of God abideth on him." Another user tweeted "So true, I only keep women around me who serve me and let me reach my potential, the other ones get fired."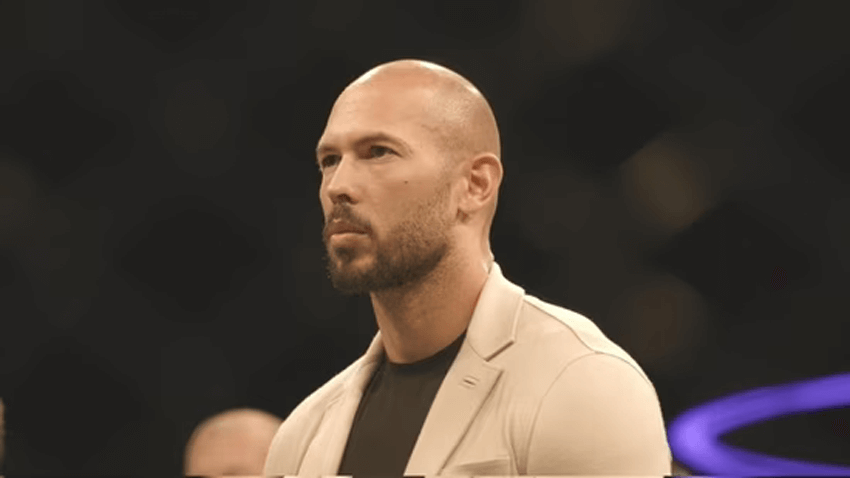 Surprisingly, he got support for his anti-feminist tweet from some users but many showed their opposition against him. Because of his offensive posts, he was earlier banned by Twitter and social media platforms.
Recently, a former kickboxer posted a bold remark that men should avoid women who go to festivals. He wrote "Avoid women who go to festivals. They're either on some loser's table whos feeding them c*ca*ne or in a crowd of sweaty peasants because they're a sweaty peasant. Endless Instagram stories screaming and having "fun" to prove to the world theyre worthless. Hard pass festihoes." His remarks on women's personality reflect his opinion and encourage his fans to choose their companion wisely.
According to the latest legal proceedings, he and his brother Tristan Tate are under house arrest along with 2 Romanian women. Both brothers have been charged with allegations of human tr*fficking, s*xu*l a*sault, and organized crime. He was arrested on December 29, 2022, by Romanian authorities. Tate's case is investigated by the anti-crime agency DIICOT (Directorate for Investigating Organized Crime and Terrorism).
His Controversial Tweet on Quran Sparked Outrage on Twitter
Besides his tweet on feminism, he has also been a topic of discussion because of his controversial statements. He has been banned from various social media platforms due to breaching the data policy. Being a controversial social media influencer, Andrew also tweeted "Try the Quran if you're so brave."
In responding to his tweet, a user criticized him for supporting Israel. This tweet caused backlash and accusations of Islamophobia. Many users have criticized him for being intolerant of the Muslim faith.
In later tweets, he explained the zest and message behind his statement. He was not attacking the Muslims but rather questioning people who criticize Israel. However, this is not the first time he wrote some controversial statements on social media platforms. Earlier, he faced criticism for supporting mis*gyny, h*m*phobia, and r*cism.
His other tweet "My G" in support of Moroccan footballer Achraf Hakimi has sparked waves of trolls on Twitter. Tate himself is called "Top G" in which G stands for gangster. Hakimi was facing the allegation of s*xual assault in the middle of his divorce from Spanish actress Hiba Abouk.
Here, the most significant thing to note is the impact of such kinds of statements like Andrew Tate's tweet on social media. Being an active user, we should promote responsible and respectful dialogue even when we witness controversy and disagreement.
The backlash against his comments unfolds the necessity of awareness and education for handling pivotal issues such as respect for women and gender equality. Meanwhile, we should see the consequences Tate will face for his offensive remarks.