Today, news is flooded with the Israel and Palestine war. According to the recent updates, the United Nations said that more than 2 million people in Gaza are at risk as water runs out. Two Hamas commanders, who led an attack on Southern Israel, were killed last Saturday by the Israeli military. Meanwhile, reports claim that more than 2,200 have been killed in Gaza so far including the death of 324 Palestinians within the last 24 hours.
The situation of the Israel-Palestine war is not good. Many celebrities react and share their concerns over the situation. Meanwhile, the popular social media influencer Andrew Tate and his brother Tristan Tate also stood for the help of needy people by making financial arrangements. However, they are facing criticism from Ben Shapiro for their disapproval of Israeli military tactics.
The 39-year-old political commentator constantly supported Israel's actions in combating terrorism. In response to the United Nations Human Rights' criticism of the Israeli defense forces' operation targeting Hamas' hideout in Palestine, Shapiro strongly stated, "And they can fu*k right off."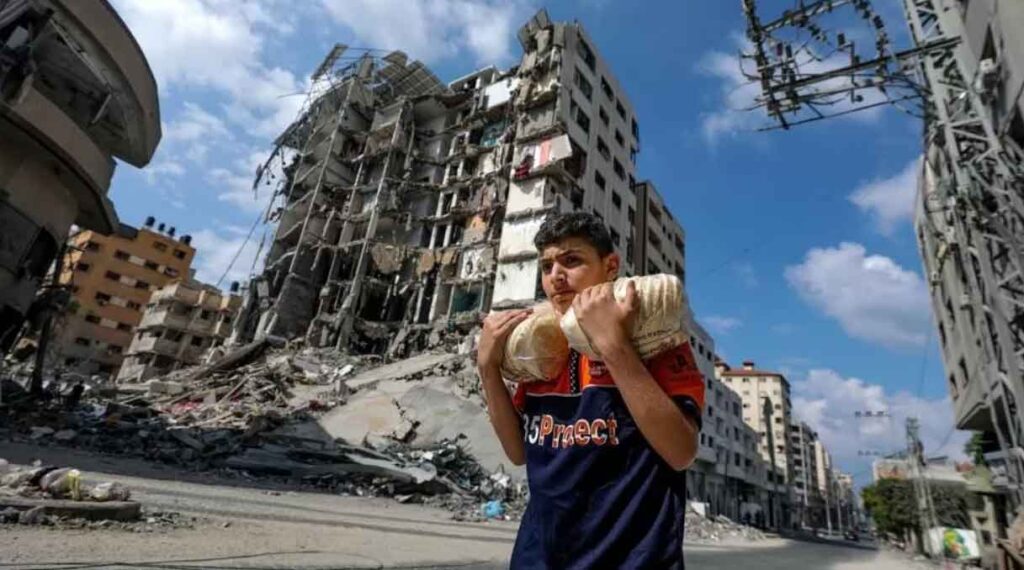 His remarks provoked Tate's brother to join the conversation as both brothers have constantly supported Palestine. Andrew criticized Shapiro and accused him of encouraging his followers to turn against the Palestinian community. He responded to Shapiro's remark as "Mr Tough Guy. Let me assure you as someone who does his own fighting – as opposed to excitedly encouraging others to do it for him- while sitting at home on a comfy chair. Peace is always worth a conversation."
Well, Andrew's remark didn't stop Shapiro from taking the conversation to the next level. And, soon his brother Tristan Tate also joined the arguments between the two.
On Tate's comment, Ben Shapiro wrote "Let me assure you, as someone who has not pimped women and bragged about it, that morality requires that those who r*pe women and kidnap children must be eradicated, not negotiated with."
Over this remake, Tristan replied:
"A Jewish man speaking of the 'eradication' of a race of people. 2023 is a scary time to be alive."
Ben Shapiro's Perspectives On the Israel -Palestine War
Ben Shapiro is Jewish and one of the most vocal political commentators in America. According to him, the complete extermination of the Hamas group is perfectly right. He did not believe in offering any type of peace after what they did to Israeli civilians. 
On the other hand, both Tate brothers are Muslims and calling for peace and keep raising their voices in support of Palestine.
While replying to Tate's remark on peace, Shapiro raised concern against him and indirectly pointed charges against him for rape and human trafficking in Romania.
Apart from that, Shapiro discussed the feud during an interview with Piers Morgan and shared the complete situation when he was there. He said, "You cannot make peace with people who murdered your children and burned their bodies, you can't do that… The murder happens and you immediately say 'Okay guys, now truce, now ceasefire."
The author shared his opinion on Tate's remark that he is not the right person to lecture on morality and toughness as he is already facing charges for assaulting women sexually.