The 36-year-old digital influencer Andrew Tate announced the donation of 200K dollars to Palestinian Civilians amid the Israel-Hamas conflict. On Sunday, Israel has been pounding Gaza with airstrikes and declared war on Hamas. As per the Health Ministry in Gaza, more than 400 Palestinians have died.
According to recent updates by the United Nations, more than 123,000 people have been displaced in the Gaza Strip since the outbreak of the conflict between Israel and Palestine. The UN's humanitarian agency passed a statement that "Over 123,538 people have been internally displaced in Gaza, mostly due to fear, protection concerns, and the destruction of their homes."
In the midst of the conflict, Tate tweeted "Working with tatepledge.com and other charities I TRUST and KNOW. Donating 200k to Palestinian civilians in the next tour."

Andrew Tate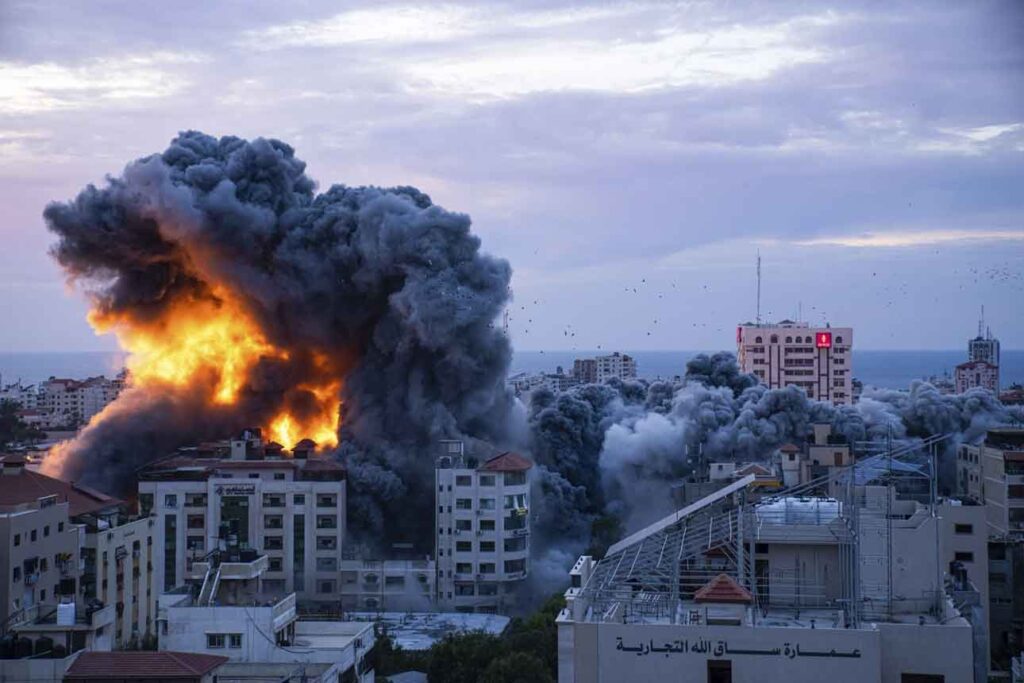 Social Media Users Reacted Differently Over the Announcement
Several social media users trolled the former kickboxer for his actions over the donation. A user shared his reaction over the X platform, "Peterson cheers for Netanyahu, Andrew Tate cheers for Allah – neither have a clue what's really going on. The 'mainstream alternative' media has been hijacked by barely-one dimensional buffons and main chancers. We need to take it back."
He also faced questions on the donation from certain social media users. One tweeted, "Andrew Tate is just a hidden radical," while another user wrote "If your talking about money for food to kids, awesome. If he is donating to Hamas big L Tate, big L. Palestine is one thing and Hamas is other, just like ISIS is different from Islamic people, don't mix them up."
Tate's statement about donating to Palestinian civilians has created a flood of remarks and started threads of commenting over his decision. One user wrote "Solid move seeing as though the MSM has largely ignored all violence against Palestine for as long as I've known about the situation there." whereas another user commented, "Shame on you. you are donating money to Terrorists. But after 2030, there is no palestian so then you donate money to Israel."
Tate And His Team Are Doing His Part Of Work
From his official account, Andrew Tate has shared a video of his team Tate Brothers and War Room with the caption "Regardless of your politics – children are innocent. We are preparing hundreds of hot meals to feed families which have fled from bombing."
According to his official website, they have managed to change the lives of more than one million people in more than 40 countries through the support of his War Room. They have spent money, earned from the War Room, in similar relief camps globally.
Like Tate, another celebrity is Kylie Jenner who urged people to show their support and shared a post from a post by StandWithUs on her story. She captioned the post "Now and always, we stand with the people of Israel." However, she received backlash from the opposite side, and made her delete her story.