During a BBC interview with Lucy Williamson, popular social media influencer Andrew Tate has been interrogated for allegations of human trafficking, personal assault. He also quizzed for webcam business and his negative influence on society and youth.
Amidst allegations brought forward by a BBC reporter, Mr. Tate has denied all the allegations, offering his perspective on the matter. As per him, he is a good person and didn't have any involvement in human trafficking.
Currently, he is under house arrest for charges of organized crime and personal assault. Romanian prosecutors are investigating his case, working to gather evidence in order to uncover the truth behind all allegations.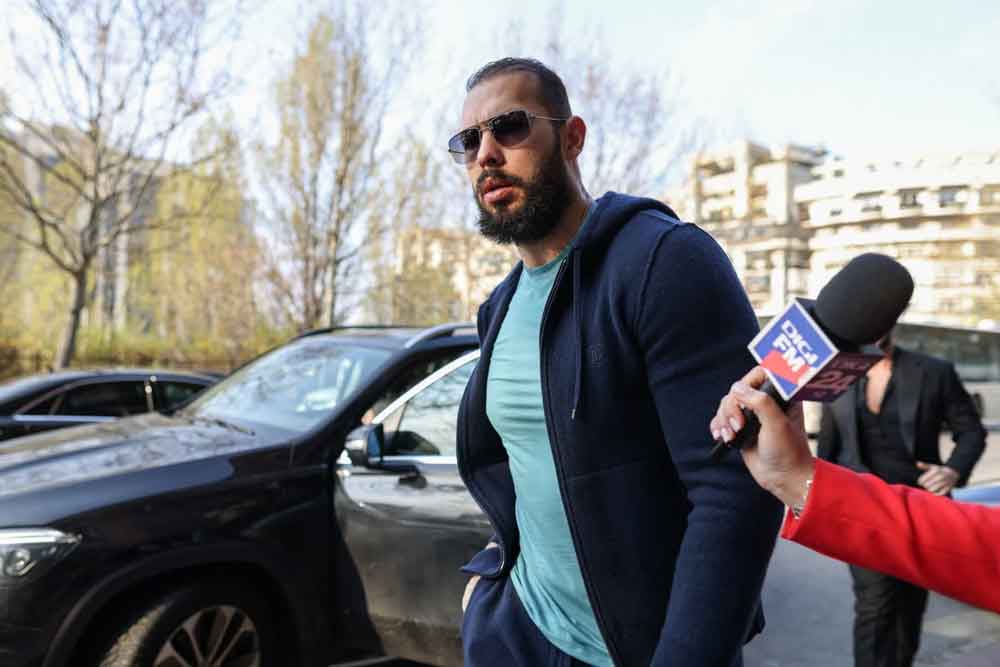 He was asked to be emotionally manipulative to women to work in his webcam industry, which he denied. He said, "the case is fabricated against him and he hasn't been found guilty yet." He cannot answer in-depth questions as he has to follow the rules of the Romanian legal system. As per reports, he had made millions through the webcam business in which he recruited women to lure male customers over the internet.
Andrew Tate's Harmful Influence On Children and Youth of the UK
Lucy Williamson raised concern about Tate's emotional manipulation of women to take financial advantage, which he denied. She further discussed his harmful influence on the UK children and youth as per the police of the country because of the way he generalized the subject and passed statements on the treatment of the women. The base of allegations was the chief executive of Crisis, who predicted Tate as a "dangerous ideology of misogynistic coaches." Further, she confronted him with concerns raised by the schools and national organizations regarding his influence on children which lead to more cases of ill-treatment for school teachers.
According to the former boxer, he is a genuine person and has a positive impact on the public. He never teaches his students to behave ill with their teacher whether they are men or women. He always focuses on hard work and discipline as he is an athlete. He preaches anti-drug, religion, no alcohol, and night crime. He was against all the bad aspects of modern society.
He further said that he is teaching young men "to be disciplined, to be diligent, to listen, to train, to work hard, to be exactly like me." As per him, a man who is hard-working, emotionally controlled, and diligent like him would make a better society. He also raised concerns about England and mentioned the country as a failing nation.
Has Andrew's Controversial Statement made Him Rich?
The interviewer pointed out Andrew and assumed the hidden agenda for making controversial statements on the internet is money. Is he making money by passing disputable comments over the social media account and overgrowing his reach? He denied everything and claimed he is a "force of good." He said that "he is acting under the instruction of God to do good things. He wants to make the world a better place." He further commented on his legacy, which is good and reflects a positive impact on society.
He also denied the statement of making him a face of damage and labeled them as "absolute garbage." As per him, BBC came with an agenda and loaded lots of questions over him. Besides, the interview was intensive and raised lots of concern for Andrew Tate's influence on society. His controversial statements continue to be a potential subject of debate and national security.