In a recent news update, controversial social influencer Andrew Tate shared a clear message about cryptocurrency, emphasizing his refrain from endorsing the digital currency. He tweeted "I DO NOT ENDORSE SHITCOINS. I'm not a scammer like every other "influencer." I don't need to rob my fans. I DO NOT HAVE ANYTHING TO DO WITH ANY CRYPTO."
However, it has come to light that he has been linked to three specific crypto tokens. According to the report of CoinGape, Tate is a potential buyer of PSYOP memecoin with ben.eth and indirectly linked with BEN memecoin through YouTuber Ben Armstrong. It is worth noting that when Tate was arrested in December 2022, Armstrong extended his support to him, highlighting their affiliation.
Recently, the crypto token $SLUTS was created, which is also linked with Andrew Tate. He said "When I made a joke I didnt expect a bunch of aspy idiots to launch a coin called $sluts within 15 seconds? Who are you people? dont you have lives? How did you even see my tweet and launch it that fast. Crypto is literally just degen autists."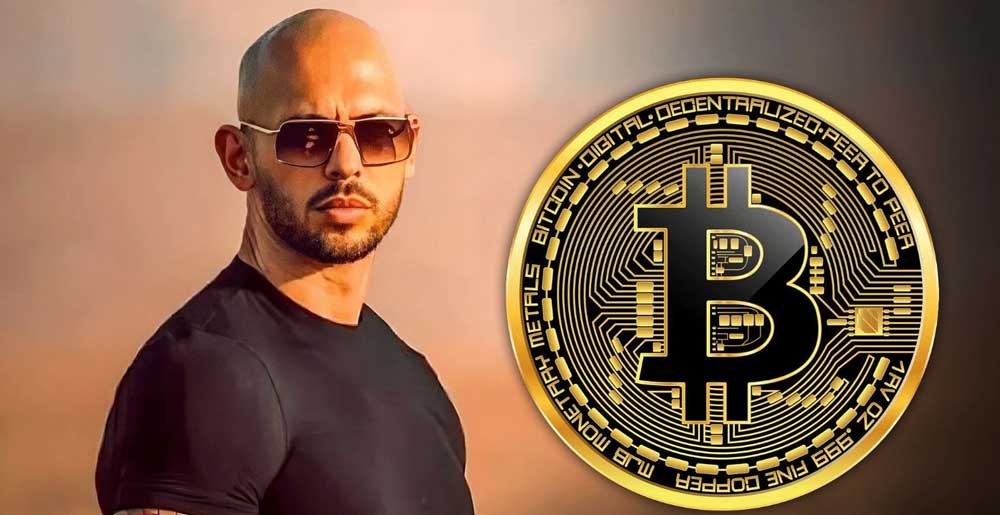 During a conversion, the former kickboxer revealed his staggering cryptocurrency holdings, valued at $100 million but doesn't like to attend digital currency conferences. For that, he remarked, "I have 100m of crypto and I still don't go to those boring conventions."
As per the report of Romanian authorities, Tate is one of two influencers, holding a bulk of funds. After his arrest, government officials seized almost $500,000 in crypto linked to him and revealed that his wallet associated with his addresses showed funds of a minimum of $2.5 million. His Hustler's University business is linked with digital currency and has more than $4 million in transactions.
Findings reveal that he has earned more than $12 million through trading and his crypto education platforms. The report also revealed that Manosphere influencers like Tate and Ross, who have bad-mouthing women, promote questionable products or courses through crypto donations.
Tatecoin: Andrew Tate Has His Cryptocurrency Named After Him
It has been discovered that Andrew Tate has an interest in cryptocurrency. He has a holding of Bitcoin. When he was arrested for a human trafficking case along with his brother Tristan Tate, his cryptocurrency was seized by Romanian authorities. Furthermore, his Bitcoin was held in his girlfriend's hardware wallet, said a spokesperson.
In Anthony Pompliano's popular Bitcoin podcast, Tate said that "You can actually control and own your money." for cryptocurrency. He also mentioned his earning through digital currencies on the same show. He said, "I turned 600 grand to $12 million."
However, he has a holding of crypto, named after him that is Tatecoin. It is not as popular as other digital currencies. Besides, it is hard to predict the source of this currency and its long-term prospects. Experts do not encourage people to invest in particular crypto due to a lack of information available in the market.
Tate started to take an interest in cryptocurrency when he pointed out the process of the traditional banking system. His curiosity on knowing the functions of the banking system and fractional reserve banking operations led him to dive into the world of digital currency.
By conducting thorough research, he found the advantages of Bitcoins and other digital currencies. Soon after that, he started to invest in crypto. He also shares his knowledge with his fellows and students through his business named Hustler University.