Popular social media personality and former kickboxer Andrew Tate is the "most talked" personality among people. His lifestyle, social media feeds, and comments easily attract attention because of his realistic opinions and perspectives. He is a true gem in today's digital world not only because of his entrepreneurship or investment strategies but because of his physical fitness. Due to his successful career in kickboxing and martial arts, he is mostly sought out for the right example to follow while creating a road to martial art mastery.
From generation to generation, martial art has captivated the human spirit and taught the ancient form of combat and self-discipline. It shares the fundamental goal that is self-defense. Moreover, dedication, hard work, and more importantly discipline are the most important pillars to register success in this combat art. Through practice, one can learn the form of fighting and take fitness to the next level. Being a part of kickboxing and martial arts, Andrew Tate inspires countless individuals to take the challenges and understand the significance of discipline to progress in their growth.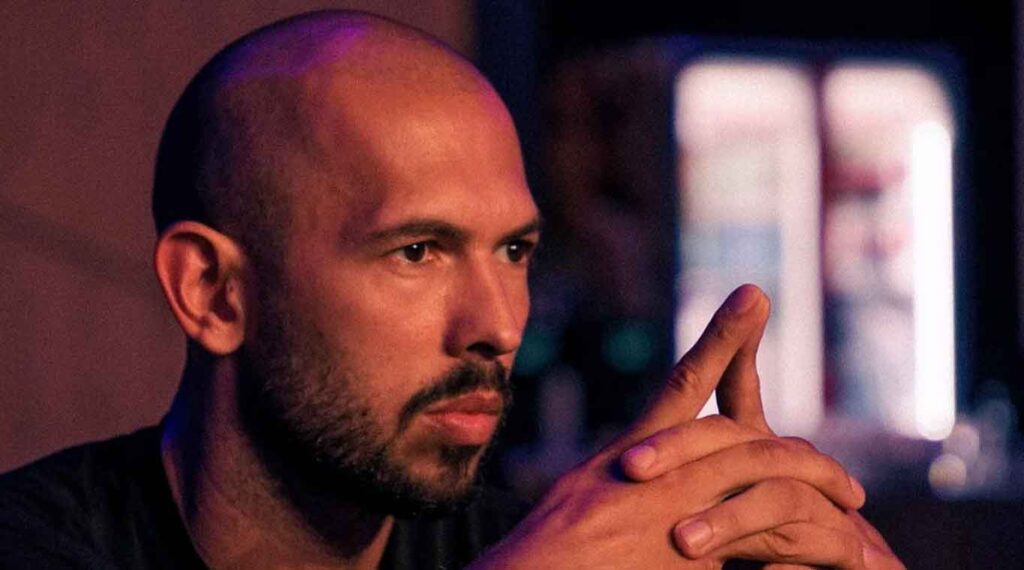 Discovering the Passion
Have you gone through the successful journey of Andrew Tate? His passion is the key ingredient of his journey. You need to understand that every journey starts with a spark of passion. Tate ignited his spark at a very young age. Interestingly, he had a background in playing chess and learned the art of decision-making. But, he continued his journey with kickboxing.
In 2005, he started practicing boxing and other martial arts. Simtuatenlsy, he worked in the television industry to support himself financially. Due to hard work and intense practice, he was ranked the seventh-best light heavyweight kickboxer in the UK by the International Sport Kickboxing Association (ISKA). When he won the British ISKA Full Contact Cruiserweight Championship in Derby in 2009, he gained his first championship. According to his official website, he was a four-time world champion. His strength and power in the ring earned a huge fan following. If you want to achieve huge success in your life, then you must discover your passion as well.
Discipline and Dedication: Foundations of Training
Only passion is not enough to become successful in your career. Likewise, Tate's success doesn't unfold the value of passion only; it was built on the solid pillars of discipline and dedication. The spirit of sportsmanship is alive till you are dedicated and disciplined. Mastery is more than just enthusiasm; it requires a commitment to rigorous training, discipline, and dedication. Following the footsteps of Tate's journey, you have to immerse yourself in the long hours of enthusiasm, sweat-soaked gym sessions, and repetitive drills to develop the backbone of martial arts training.
One of the most crucial aspects of his training is the development of proper technique. As per him, he got to know that the technique was the bridge between a layman and a master. To perfect his movements, he spent countless hours, offering precision in each punch and kick. So, if you want to hone your skills and advance your practice, be ready to put utmost dedication into your work and bring discipline into your life.
Mental Development With Overcoming Challenges
If you analyze Andrew Tate's journey, you can witness how his life is full of challenges. Also, the world of martial arts throws challenges and setbacks to a sportsman. Andrew faced both challenges and setbacks to continue his journey to reach his goal. Apart from building superb physical strength, he developed mental strength to overcome challenges. He understood that mastering martial arts was more than building physical stamina; it is a game of mental resilience.
Adapting and perseverance in the face of adversity allow Tate to build his true character. For him, every setback became an opportunity for growth. He encourages his followers to learn how to overcome challenges if they want to grow. He pushes them to leave their comfort zone and fight with situations to become the superhero of their lives. Dealing with challenges makes you mentally strong and allows you to face adverse situations smartly.
Embrace Continuous Growth
The path of getting mastery of any art depends on continuous growth and evolution. Andrew Tate's journey uncovers how he changed his persona from being a kickboxer to a digital entrepreneur in order to seize the opportunity for growth. As he was already a skilled martial artist, he sought out the opportunity for improvement. That's why he developed the business of "The War Room" and is still honing his skills.
Without embracing continuous growth, how can you improve and reach your goals? Through continual growth, you will fill your mind with new and fresh perspectives. So, prepare yourself to grab the opportunities that force you to work on your personality and leave you with incredible growth.
Conclusion
Today, Andrew Tate becomes the perfect example that highlights the importance of unwavering dedication and discipline. As a successful kickboxer and four-time world champion, he understands the road to mastery in martial arts cannot be achieved without pouring the essence of discipline, perseverance, and an insatiable hunger for self-improvement into one's life. The road to getting mastery in martial art is not a destination but an ongoing pursuit.
However, Tate's legacy is extended beyond his victories in the ring. His mindset and strategies are inspiring many young minds and help them to achieve the pursuit of success. So, how will you create your road to mastery in any art?