Andrew Tate is a popular name in the digital world or you can say social media. He is a successful entrepreneur, businessman, and kickboxer. If you need the inspiration to earn money through digital technology, then you cannot ignore the perfect example that is "Andrew Tate." He turned the odds of his life into opportunities and built his empire. He gets support from his brother Tristan Tate, who has partnerships in his businesses and earns a good amount of money.
Who is Andrew Tate?
Andrew is a famous social media personality and successful businessman. He was born on December 1, 1986, in Washington D.C. His father is Emory Tate, who was an African American and famous chess international master. His mother worked as a catering assistant. When his parents divorced, his mother came to England and that's why he has British citizenship.
He had struggled and faced tough times when he was a child. During his earlier days, he got to know his interest in entrepreneurship when his brother Tristan started a gym in their hometown in which he helped. With time, his interest grew stronger, and he started to invest his money in different businesses.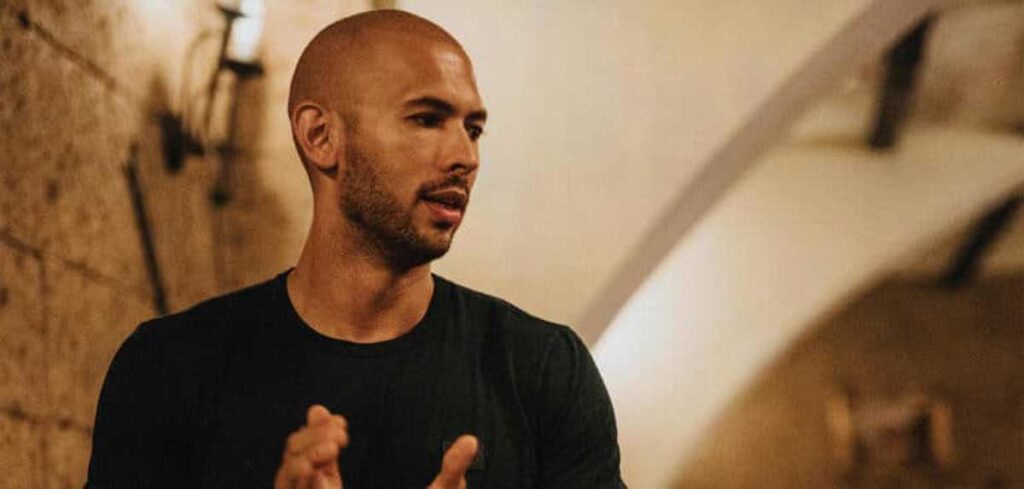 Andrew Tate's Kickboxing Career
Before stepping into the social media platforms and attracting the attention of many, he had a successful career in kickboxing. In 2005, he started practice in boxing and other martial arts. Three years later, he got his first major title and was ranked the seventh-best light heavyweight kickboxer in Britain by the International Sport Kickboxing Association (ISKA).
Because of his dedication and continuous endeavors, he won the British ISKA Full Contact Cruiserweight championship in Derby in 2009. It was his first championship, which raised his ranking and made him a top boxing player in his division in Europe. His "King Cobra" symbolizes his popularity in kickboxing.
Tate became the world champion in two divisions after winning the second ISKA world title in a 12-round match against Vincent Petitjean in 2013. He had a terrific career in boxing but he didn't earn enough money to live a luxurious lifestyle.
From a Sportsperson to Entrepreneurship: A Huge Change in Mindset & Lifestyle
If you turn the page of a successful kickboxer life, you will find how a strategy can change your complete life. He gained popularity through his kickboxing career but didn't earn wealth. However, he earned money when he started to invest in different businesses.
When he was a teenager, he started his small business and did various jobs. He offered lawn care services, sold items online, and did more activities to earn money. By doing such activities, he ignited his entrepreneurial spirit, which helped him in building a hugely successful empire.
His webcam business was a first step towards developing a wealth-oriented lifestyle. Through the webcam business, he employed his girlfriends to lure clients and charged hefty amounts to connect with them.
During a podcast show of "Fresh and Fit," he discussed his webcam business and told listeners about the earnings from the business. According to him, he had started the business from his apartment, and grew huge after some time. He also mentioned that he had 75 women who worked for him in four locations and gave him $600,000 earning a month in peak time.
His other successful venture is Hustler's University which offers business opportunities to members to get rid of the 9 to 5 rat race. He has created an online platform to teach people how to make money digitally by paying a decent membership amount. Under Hustler's university training program, users can learn copywriting, investment in cryptocurrency, options trading, stock marketing, affiliate programming, and many more.
"Money and fame never come alone; it brings many other unwelcoming things with them." Likewise, his luxurious lifestyle became a huge attraction on social media platforms. His bold statements brought controversies and made him a topic of interest. That's why Andrew was banned by many social media platforms such as Tiktok, Facebook, and more. His statements, reactions, and videos are the fuel of his popularity and indirectly his income.
Life-Changing Lessons From Andrew Tate Journey
Maybe Andrew's life is centered around controversies, but his journey teaches some valuable lessons that one can learn from him. The most significant aspects of his story are hard work and dedication. Through continuous efforts, he has achieved what he had today. So, take the lessons from him and infuse efforts into the right direction:
You Can Achieve Anything with the Right Mindset
Through dedication and hard work, he became a professional kickboxer. As per him, anyone can become anything and achieve their goals if they develop the right mindset and infuse their efforts in the right direction. His journey and struggles teach us that don't give up until we reach our destination. He makes everything look easy but it took courage and a lot of determination to get what he has today.
Never Hesitate to Take Risks
Without taking risks, you cannot create history. If you have a desire to achieve more, you need to come out of your comfort and take risks. If you fail, you would have that contentment that you have at least tried. So, be prepared yourself to take risks and face failure if you are dreaming big like Tate's brothers.
Believe in Yourself
One of the most significant lessons you can learn from Andrew's life is to believe in yourself. If you don't believe that you can achieve anything, then nobody will show their trust in you. The success of Tate's brothers uncovers their unshakable belief in their capabilities that allow them to achieve their goals.
Open to Learning New Things
We are moving to a high-paced technological world. It is going to be huge. If you do not catch the rhythm of today's time, you cannot survive. So, don't hesitate to learn new things irrespective of your age. He teaches the same thing in his online courses.
Andrew Tate may have passed controversial statements but he also has a lot of positive things to share with us. His dedication and hard work made him a successful person. So, stay positive and focused to achieve your goals like him.