When you dive down into the trajectory of life, you will uncover different threads of passions and hobbies. Likewise, when you turn the pages of Andrew Tate's life, you can witness versatility and dynamism. He is the one who embraced a wide range of interests to create a rich and fulfilling life. Transforming his life from kickboxer to businessman tells his interest to grow according to the changing pace of the time. Today, he becomes popular on social media because of his achievement, success, and strategies that everyone wants to follow his footsteps to improve their lifestyle even though he has many controversies in his bag.
Hobbies and passions speak a lot about one's personality. By investing time in following passion and hobbies, people can build an impressive character and overall personality that attracts others. If you successfully discover your passion and follow it dedicatedly, you will definitely achieve success. The story of Andrew Tate's journey resonates with the same principle. Let's uncover a few of his inspiring hobbies and learn something from his journey: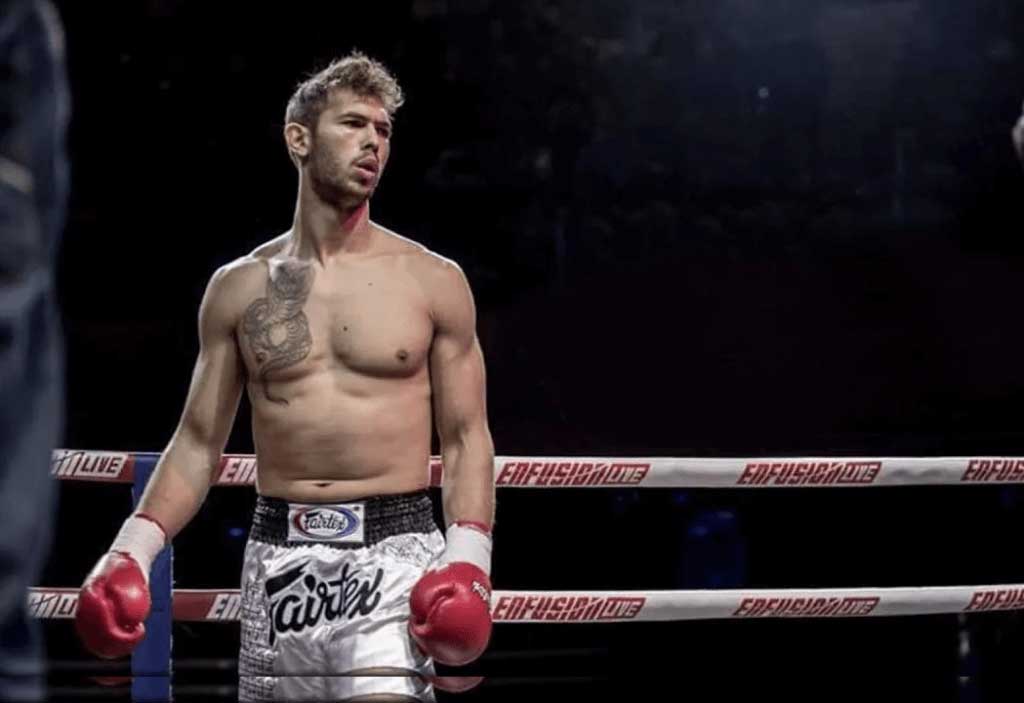 A Journey of Discipline: Learn The Art Of Kickboxing & Martial Arts
Without investing your time, energy, and dedication, no one can survive and achieve their dreams. Therefore, it is highly important to understand the power of discipline in your life. Andrew Tate's life is one of the biggest examples of a disciplined life. He was a successful kickboxer and created magic in the ring. In his kickboxing tenure, he won many titles and earned fame as he built his life on discipline.
Because of discipline, he still maintains a good physique and trains himself for at least 25 minutes. He encourages people through his videos and podcasts to bring discipline to their routines to achieve their goals. As per him, discipline teaches us to work in a controlled way by obeying particular rules or standards. It makes us strong and prepares us to overcome the upcoming challenges.
Entrepreneurship: Change Vision Into Reality
Another good thing you can learn from Tate's life is to change your vision into reality through your passions. In the world of entrepreneurship, he has left his mark and become a perfect example to follow. He earned huge money through his business strategies and knowledge. From e-commerce to cryptocurrency, his business ventures demonstrate his ability to identify emerging trends and transform those ideas into tangible business successes.
Andrew has a passion for entrepreneurship that led him to establish his name in the business world. His entrepreneurship skills reflect his visionary thinking, adaptability, and unwavering determination. Ultimately, his passion helps him to grow in the business world and achieve the peak of success. If you want to become successful in your life, you should discover your passion and put your endeavor in the right direction. This is one of the keen lessons you can learn from Andrew Tate's journey on how to turn your vision into reality.
Physical Fitness: A Road to Personal Development
A man with good physical fitness always attracts the attention of many. That's one of the reasons that Andrew Tate has a huge following on social media. His physical fitness and properly-shaped body are the center of attraction and topic of discussion. For that, he has created his exercise to train himself for getting an inspiring body. His fitness journey unveils the value of balance, consistent effort, and the pursuit of personal excellence.
Physical fitness is directly synchronized with personal development. It boosts confidence in your personality and shows how much you care for your health. So, put a step in the world of personal development by focusing on your physical fitness. By investing your time and enthusiasm in your personal development, you will learn to develop a connection between mind and body. It will enhance your ability to achieve greatness in all aspects of life.
Explore: Fuel to Remarkable Growth
How can you grow if you are not ready to explore? Through Andrew Tate's journey, it is predictable that his success is the reflection of his unquenchable thirst for exploration. His approach to life is to know his curiosity and desire to uncover new tangents. That's why he uncovered the road by exploring his hobbies, and established his name in the digital world. He invested his time and money in different businesses and explored various options to do business.
In a multitude of hobbies and passions, you will find the path of exploration to work on your personal development. They will act as fuel to prosper incredible growth. So, like Tate, never forget to explore your habits to achieve remarkable growth. Your hobbies and passions will help you to make your journey more wonderful and meaningful.
Andrew Tate's Diverse Interests Lead Him To Successful Life
The diversity of hobbies and passions acts as a testament to the boundless possibilities that life offers to us. Andrew Tate became successful because he decided to invest his time and energy in his hobbies. His journey reminds us that we need to explore new horizons in life through our passions. Rather than continuing your life on a single path, you should relish the richness of life by embracing a range of interests. Through his journey, he encourages us all to cultivate a life that is as vibrant and diverse as the array of passions that beckon us.
So, spend time on yourself, discover your passions and interests, and polish them. By doing so you will learn to absorb the different tastes of your life and continue your growth in the right direction in different tangents.