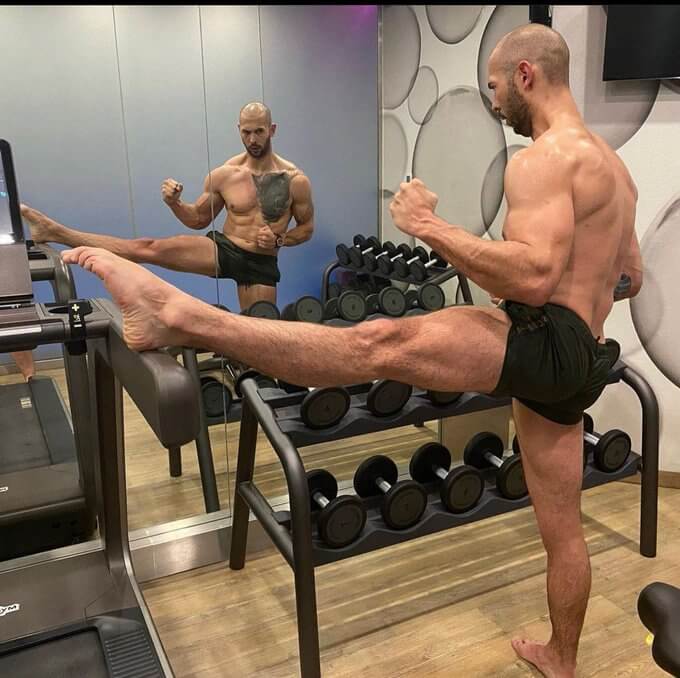 As we know, Andrew Tate is an internet sensation. Day by day, people are making fake claims about Cobra Tate. He has millions of followers on the social media, which are increasing daily. With his fame and name, he also earns some hate.
Fake Cancer Claims
Andrew Tate and his brother are currently in the Jail of Romania, and they are in the Jail because of human trafficking and other accuses. Right now, the investigation is going on both Tate brothers. A few days ago, a medical report claimed that Andrew Tate had upper lung cancer. Andrew Tate has admitted from prison that it is a scar on his lung from the old fight. Because of this, this scar has come, and he is absolutely fine. Andrew Tate has called this as a fake report.
A medical report claims that Andrew Tate is currently undergoing treatment for his disease in Romania. But even after being ill, he looks good and robust and always keeps himself fit.
I do not have cancer.

My lungs contain precisely 0 smoking damage.

In fact,

I have an 8L lung capacity and the vital signs of an Olympic athlete

There is nothing but a scar on my lung from an old battle.

True warriors are scarred both inside and out. pic.twitter.com/VpLHWp20Fg

— Andrew Tate (@Cobratate) March 4, 2023
According To Andrew Tate
Yesterday, Andrew Tate said on his Twitter account that I do not have cancer and his lungs are not damaged by smoking. He said that my lungs have a capacity of 8 liters and I am fit like an Olympic athlete. The scars on my lungs are from their old fight. Let me tell you, Andrew Tate has been a kickboxer.
He said that I would like to live a long life as an influential man on this planet. Because it would benefit humanity, Tate noted that looking at my current health, I will live for the next 5000 years. I always take my medical reports very seriously.
He further said that I always had regular checkups in Dubai custody. Doctors were keenly interested in the scars on my lungs. He was very much thinking about how I was alive without treatment. But they do not know the secrets of Wooden.
Sartorial Shooter Claim
A man named Sartorial Shooter said that many people were asking me if it is true that Andrew Tate has cancer. Sartorial Shooter said that yes, this is correct because when he returned from Andrew Tate Hospital in Dubai, he (Sartorial Shooter) was driving.
Andrew Tate is still very active on his Twitter account even though he is in prison in Romania. He has applied for bail many times in jail and has been rejected every time.
Accused of stalking right-wing leaders
According to local police, Romanian Police took Andrew Tate and his brother Tristan Tate into custody on suspicion of human trafficking, and forming an organized crime group. Both these brothers were taken into custody in December 2022. Both these brothers were earlier living there in Romania.
On February 21, the decision was given to keep the Tate brothers in jail for 30 days. Both these brothers had applied to this decision. On February 28, a local court in Romania rejected the applications of both brothers. However, both brothers have dismissed all these allegations outright.
Romanian prosecutors have given Andrew Tate's call records to the court. In this call record, he instructs his aides to recruit two right-wing MPs from the court.
Internet sensations the tate brothers have asked aides to tell Romanian politicians George Simian and Diana Iovanovici-Sosaka, that they are both falsely implicated and exonerated. It would be in the best interest of their careers. All this will be under an exchange offer.