In today's digital age, fame and influence can easily break traditional boundaries and reach out to global audiences using the power of the internet. Internet celebrity and former kickboxer Andrew Tate is a predominant example of this phenomenon. He is also the world's most Googled man and has a huge fan following on various social media platforms.
As he is a renowned social media personality and shares his everyday routine, people are eager to know what goes on behind the screens. It is a mystery that everyone wants to uncover. Through this blog, we can unfold a day in the life of Andrew Tate and gain insights into his routines, aspirations, workout, and business handling.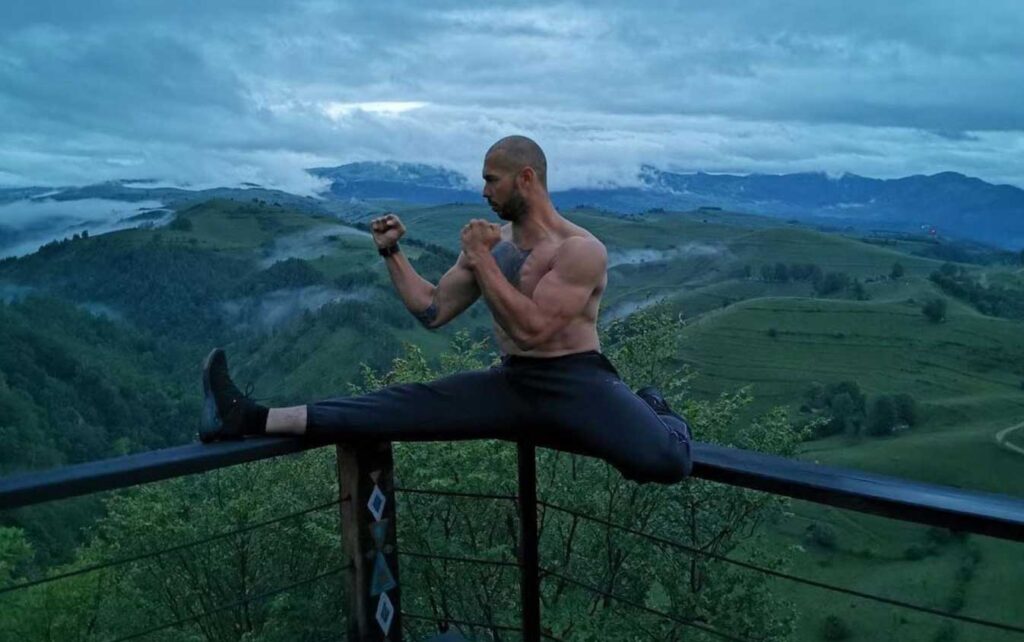 A Day in The Andrew Tate's Life
By scrolling through his social media feeds, you can easily get to know that he has a craze for luxurious cars and is happy to add opulence to his lifestyle. He encourages people to follow a disciplined life like him and focus on physical training if they need to progress and achieve their goals. He offers support to many people and motivates his fans to come out of their comfort in order to achieve success.
Apart from that, let's check what he is doing on his normal day.
Morning Routine To Rise & Shine
Unlike other business tycoons like Elon Musk, Bill Gates, and Jeff Bezos who wake up early in the morning, Andrew Tate left his bed after 9 am. The very first activity of him when his eyes are half open, he checks his social media tweets. He gives 15 minutes to evaluate what is happening in his online world.
For his morning routine, he says "I'll take about 15 minutes, and I'll scroll up and down, and then all the dudes who are like "hey bro," delete all. All right, so you know all those entrepreneurs that tell you that waking up and the first thing you should do is Zen your mind. Don't look at your phone right away and you need to make sure you have a good foundation for the day. All of that is a lie. That's a lie. That's coward speak, okay? Don't listen to that. I don't listen to men I can kill."
He Doesn't Sit Down For Breakfast
Andrew Tate does not eat breakfast. In his world, breakfast is meant for weak people. He often says that "I think that breakfast is the worst thing that's ever happened to humanity. I think when people wake up, and the first thing they do is put food in their mouths, I think it's a bad mental model to approach today with. I think you should wake up and should stay hungry."
According to him, you are not allowed to eat anything if you have not earned any money or done anything. However, you drink six coffees in the morning to boost his energy and propel his body for the day.
Workout Routine
If you scroll feeds over the internet, you will find his lifestyle a bit unhealthy yet he has a good physique. However, he demonstrates his lavish lifestyle by consuming alcohol and cigars in his videos. What would be his secret for a highly toned body? Not a big surprise, but he follows a good workout routine.
He doesn't like to go to the gym and waste his time as time is priceless. So, he does workouts at home. He keeps his workout short, light, and simple, including tuck jumps and burpees. He has developed his fitness program that allows him to train himself at home for 25 minutes in a day with less than $50 of equipment. Furthermore, he ensures to consume his coffee between the sets.
Diet & Calories Intake
If you look at Andrew Tate's diet, you get surprised as his diet is trash as per him. He eats fried chicken for breakfast. He said, "I like to keep 80% of my calories coming from meat." He finds that eating meat allows him to lose fat easily and requires less effort to build the perfect body. As per him, cut your sugar off and eat everything else. That's why he avoids sugars and consumes less carbs.
Afternoon Routine: Time To Earn Money
Once he is done with his morning routine and workout session, he indulges himself in official work. He has to manage various businesses that include webcam, Hustlers University, Casino, the War Room, and Onlyfan management with his brother Tristan Tate.
He has to work hard to earn that much money and maintain his millionaire status. He earns most of the money from Hustler's University, where he teaches lessons about earning money. In this institute, members can learn about stock analysis, cryptanalysis, e-commerce, option plays, and DE-Fi by paying $49.90 as a monthly fee. He helps his members to hone skills such as copywriting, freelancing, business management, and more to survive in today's digital era.
In a nutshell, Andrew Tate has a busy life in which he manages his businesses and workout routine. He encourages his fans to focus on physical health and mental resilience to achieve success. Although he has a habit of smoking that helps him to increase his testosterone level, you can learn meaningful lessons from his lifestyle like exercising and business management. It may be tough to get a lavish lifestyle but you can achieve it through hard work and constant energy.