Without making sincere efforts, no one can win the battle of real life. When you want to achieve the peak of success, you have to follow the right strategies, bring discipline, and take advice from the most genuine person. Here, the right person to follow for living your life like a winner is Andrew Tate. His life is a true example of wisdom, actionable advice, and humor. He knows how to convert challenges into opportunities with confidence. His business investment strategies, motivational content, and impressive physical health make him one of the most followed social media personalities.
What can motivate you to live your life like a winner? If your mind does not have plenty of ideas, then explore the lessons from Tate's learnings. He doesn't belong to a wealthy family background by living a lavish life. This is only possible because of his winning mindset and investment strategies that give him a successful kickboxing career and fantastic business growth. Let's unfold his suggestions and strategies to take smart steps for leading a successful life.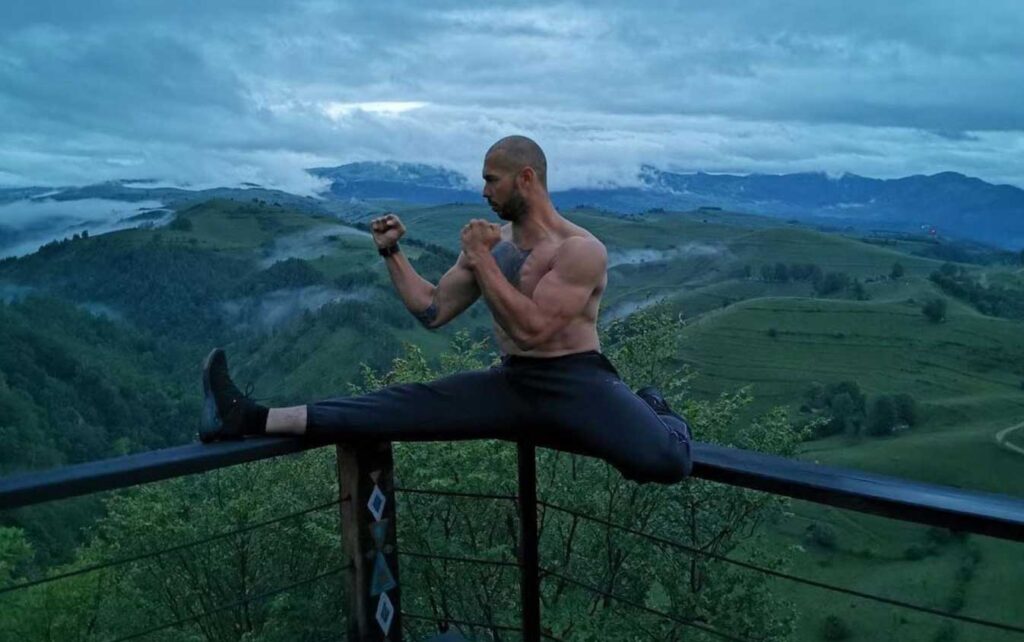 Andrew Tate's Guide To Tackle Today's Challenges & Win Your Struggle
While unfolding the important lessons from Tate's life, we have gone through his videos, books, and social media content. Here, we refine various strategies to win the game of life:
Make the Best Possible Move
To win the battle of life, you have to make the best possible move as per Andrew Tate. He gives the example of chess, which is the game of mind. It is stupid if you make a move by imagining that the opponent should move according to your calculator. Instead of it, you must make the best possible move even if you are going to lose the game.
Every Piece Has a Purpose
To win the battle of life, you need to make every move wisely and purposely. He became a successful kickboxer because he made calculative decisions. He never went out of track, connected with negative people, and ate incorrectly. So, when you want to achieve your goals, your every move must have a purpose and align with your destination.
Know Your Role on the Board
As per him, life is like chess, and you need to understand your role on the board. He believes that men are born with absolutely zero intrinsic value male; we (men) are born with nothing. Moreover, he also said that men require suffering, struggle, and masculine essence to become the best version of themselves.
Take Absolute Responsibility
In chess, it doesn't matter how well you play but if you lose the game that means you have made a mistake at some point even if you cannot identify it. His life philosophy is "I have everything good that happens to me is all my fault and everything bad that happens to me is all my fault I take absolute responsibility." So, take responsibility for your life and make the decisions accordingly.
See Into the Future
He is perspicuous and believes in perception. He likes to see things that he believes in seeing into the future. Likewise, you have to see the things ahead and decide your next move like players do in chess. It helps you to make the right decision for your future success by making the right plans.
Constantly Challenge Yourself
Challenges allow you to work on yourself and develop your personality accordingly. By facing challenges, you can focus on constant self-improvement. Andrew Tate's dedication to self-development is a testament to his philosophy. To be at the top of your game, you should explore his methods for setting and achieving personal milestones, embracing lifelong learning, and refining your skills.
Live Life on Your Terms
The life-winning guide of Andrew Tate is not about conforming; it is about crafting your unique path to success. You need to discover how to define success on your terms. For that, you have to unleash your passions and pursue a life that aligns with your values, aspirations, and interests. As per him, define your terms and live on them to win your life.
Embrace Your Potential
Are you prepared to face the battle of your life? Andrew Tate's strategy provides a roadmap to seizing your potential whether in sports, relationships, or finance. So, get ready to conquer your fears, shatter limitations, and move ahead on a transformative journey to become the ultimate version of yourself.
In a nutshell, the journey of Andrew Tate offers remarkable lessons on mental toughness and inspires many people to live life like a winner. The renowned kickboxing champion and successful entrepreneur Tate's journey is a true example of overcoming adversity. His strategies help you to develop unwavering mental resilience, a thriving entrepreneur, and a famous social media personality.
In today's world, versatility is the key to success. And, Andrew Tate stands out as a true modern renaissance man. If you go through his story, you will find how he has made his destiny from professional kickboxing to financial success, and from relationships to personal development. His journey is a blueprint for those seeking to conquer multiple domains.