Andrew Tate is a famous social media personality, whose life unfolds many lessons to follow and perspectives to ponder. His journey from kickboxer to entrepreneur became an inspiration to many youngsters who desire to live a lavish life. He has a massive fan following on social media which shows his popularity among people. In a recent tweet, he claimed that he is living a perfect life. As per him, he has everything to survive happily on earth i.e., money, love, family, and friends.
Born on December 14, 1986, in Chicago, Andrew Tate's full name is Emory Andrew Tate III. Though he was born in the US, he spent most of his time in Luton, England. After his parents' separation, Tate's mother moved to England with her three children. Andrew's father was a famous chess player and fantastic in his game.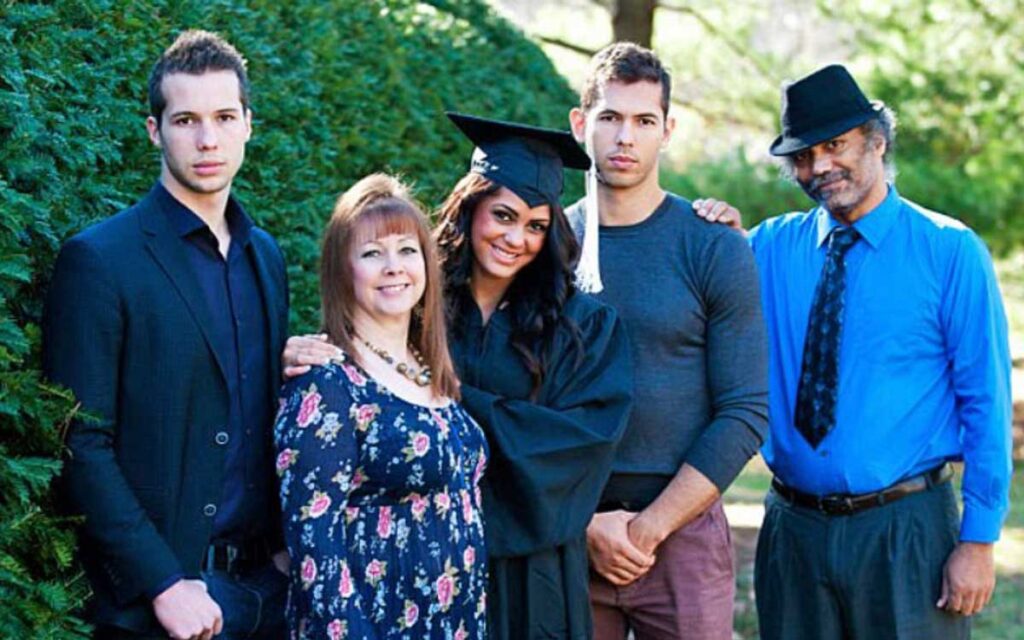 Andrew Tate's Family Background & Relationship
As mentioned above, Andrew Tate's father was an African American chess international master. His name was Emory Tate II and served in the United States Air Force as a sergeant. He died on October 17, 2015, due to a heart attack during a tournament in Milpitas, California.
Tate's mother's name is Eileen, and she worked as a catering agent. She took care of her three children when he divorced her husband in 1997. While turning the pages of Andrew Tate's childhood, you will find many curves in his life. He did not have a smooth childhood as his parents divorced and he had to shift from the United States to Britain. That's why he has citizenship in two nations.
Andrew Brother's Tristan Tate: A Former Kickboxer
If you check Andrew's feed, then you must know that he has a brother Tristan Tate, who is also his business partner. Tristan is more than a brother to Andrew, both share a beautiful relationship. They share a home, many businesses, cars, and more. Tristan is Andrew's younger brother and also a former kickboxer. At his career peak, he won two European championship titles. He had to take a break from his kickboxing career due to some injuries.
Like his brother, Tristan also has a massive fan following on Twitter. He shares his thoughts, and luxurious lifestyle on social media. Besides sharing his lifestyle, he also talks about fitness, business, and happening around the world.
In his recent tweet, he says "All crimes are hate crimes. Cities like London are so diverse now and crime has become SO bad that you risk being attacked whether you're white, black, gay, straight, Chinese, or transgender. Let's not brand every crime against heterosexual whites as less vile. Crime is a crime."
Janine Tate: Andrew's Only Sister
Andrew Tate has only one sister whose name is Janine Tate. She is the youngest kid in the family. Both brothers do not share information about their sister. According to the reports, she is a lawyer and lives in Kentucky, United States.
Is Andrew Tate Married or Dating Someone?
Another sparking question about Andrew Tate is his marital status. People are curious to know about his girlfriend and wife as he shares strong opinions against women. However, he is not open about his love life to the public. So, there is no official information about him being married. As per the report of DNB, he has had a girlfriend for a very long time and her name is Naghel Georgiana Manuela. It is hard to find much information about their relationship in the public domain.
Life-Changing Lessons From Kickboxer Story
Andrew Tate is famous for his extravagant lifestyle, strong opinions, and high class habits. He has been the part of discussion because of his interests in smoking cigars, supercars, and kickboxing styles. Apart from that, you can learn a lot from his journey. Though he comes from a poor background, he earned a lot of money and is living a wonderful life. A few lessons you can take from his struggle and journey:
Overcome challenges: As per him, challenges are part of life. If you want to get success in your life, you have to learn how to overcome challenges. From transforming his life kickboxing to digital entrepreneurship, he faced challenges and tackled them wisely. He is a successful businessman and motivates others to face challenges.
Bring discipline into your life: In many videos and podcasts, he highlights the importance of discipline in his life. Because of discipline, he is having good physical and mental health.
Develop the right mindset: In order to achieve success in today's fast-paced world, one needs to develop the right mindset. Andrew Tate advocates the philosophy of developing the right mindset to achieve success. You will also find a self-help book, written by him "The Power of Warrior Mindset: Unleashing Your Full Potential."
Focus on your goals and take action: Another predominant lesson you can take from Tate's life is to focus on your goals and take action to achieve them. He says "Your goals are only as good as the actions you take towards them. You can have all the goals in the world, but if you're not taking action every day, you're not going to achieve them."
In a nutshell, Andrew Tate's story demonstrates different traits of life that include drama, love, success, money, fame, and more. His love, dreams, and relationships have shaped him into the person he is today. That's why many people follow him and consider him an inspiration to achieve success. His story reminds us that with the right mindset and discipline, we too can create a remarkable journey filled with purpose, love, and fulfillment.