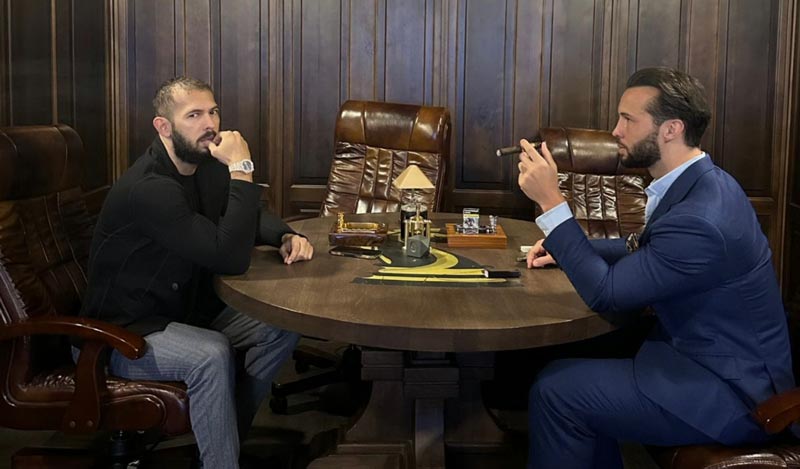 Famous social media influencer Andrew Tate has received unwelcome news regarding his arrest. He and his brother Tristan tate need to remain under house arrest for another 30 days. It happened after the Romanian Judge passed the decision to extend their arrest till the verdict came as they needed more time to investigate the case more precisely.
According to the last update, both Tate brothers were released from Jail but needed to remain under house arrest for 30 days i.e. 29 April 2023. This decision came after the Bucharest Court of Appeal accepted Tate's appeal for bail. When they came out of Jail after spending four months, they got emotional.
In December 2022, Andrew and his brother have arrested along with two Romanian women for a serious crimes like human trafficking. The case is under investigation and all four victims will remain under house arrest till the next decision. Furthermore, Romania's anti-organized crime agency DIICOT is investigating the case of Tate's brother.
Top G Reacts "The Battle Rages" On News of 30 Days Extension
As per the latest update on the former kickboxer case, he and his brother need to remain at their residence for the next 30 days. Meanwhile, the crime agency officials are looking into the brother's case to investigate the charges of organized crime.
Andrew called himself "Top G," and announced the court decision on Twitter. He tweeted "30 more days on house arrest. 30 more days suppressed. No EMs. I haven't been free for a single day this year. The battle rages against Shaitan."
The controversial social media personality denies all the allegations against him and he was not happy with the decision. Andrew and his brother have been detained since December 2022. Well, according to the most recent house arrest extension of the Tate brothers, they are not allowed to leave their home before May 29, 2023.
BBC Breaking News also tweeted an update on the case "Andrew Tate and his brother to be released from custody into house arrest with immediate effect, Romanian judge rules." As per their article, alleged victims' testimony revealed that they were forced to earn £8,800 in a month on social media platforms. They were doing so because of the threat of physical violence.
After the investigation started last April, the prosecutors have examined six women in the case. Their report also mentioned that the debt is being used as a form of psychological coercion.
Andrew's Case Victims Says A lot About Violence
So far, no charges have been proved against Tate's brother, and two Romanian women arrested along with them. But with a questionable personality and strong opinion of women, Andrew became famous on social media platforms. His tweets grab the attention of many as he shared bold remarks on women, shared the status of his wealth, and money making tips.
During his case investigation, a video of him attacking a woman surfaced online. In 2016, he was removed from the British TV show Big Brother because of that video. Due to his controversial personality over digital platforms, his accounts were suspended. However, after many bans, he is famous on social media. His Twitter account has 6.2 million followers.
As per the latest tweet of his brother Tristan Tate on Twitter, both brothers have shown interest in acquiring BuzzFeed News. Currently, the news division is facing financial crises of around $10 million annually. Furthermore, major shareholders called CEO Jonah Peretti to think about shutting down the news operations.
Everything is on hold as the case of Tate's brother is under the Romanian government. They are allowed to live in their building but are under house arrest till 29 April.