Self-confidence is one of the most desirable qualities that cannot be earned, it can be developed. It is an art that requires time, patience, and hard work. If you are seeking a perfect example to understand the art of self-confidence, you must be renowned social media personality, Andrew Tate. He is a self-made person who has a huge fan following on social media platforms. By demonstrating glimpses of his life, he motivates his followers to work hard and earn confidence through their struggles.
Self-confidence is an inner force that pushes us forward to take risks, overcome battles, and seize opportunities. However, building unshakeable self-belief is not an easy task to do. You have to boost your confidence and continue your struggle even if you are facing continuous failures. To lead your self-development journey in the right direction, you can learn some meaningful lessons from Andrew Tate's strategies.
To offer more productive learning for building unwavering self-belief, he published a book "Andrew Tate: How to Be An Alpha Male Who Does Not Give a WHAT – TopG's Guide On Masculinity & Confidence." Author Cobra TopG shares insights on how to become a true alpha male and unfolds his journey through the book. The prime key points of the book discuss various aspects of his life, including physical fitness, relationships, and career success. In the book, he highlights the significance of discipline, ambition, and leadership skills to achieve a career as well as financial success.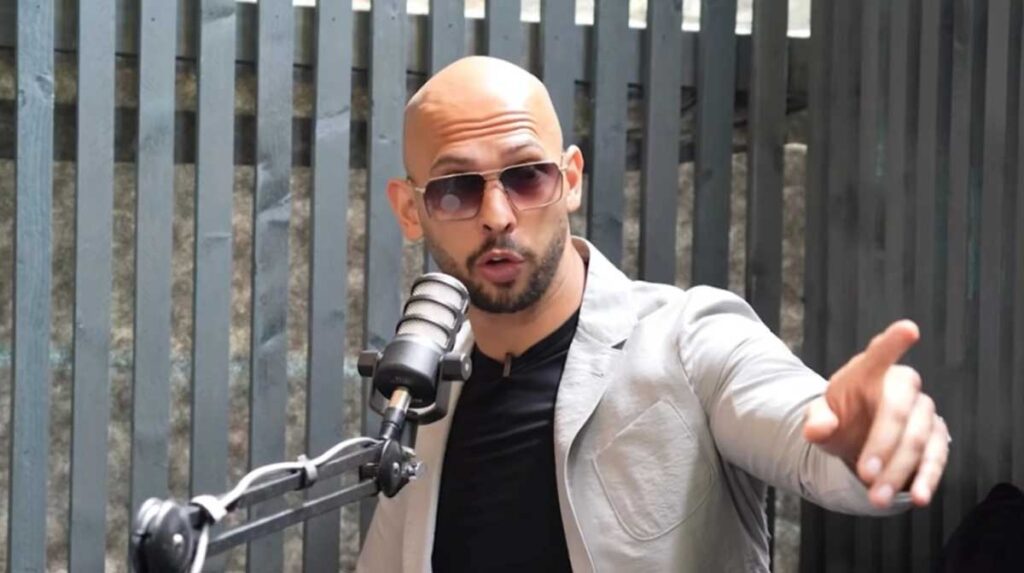 Andrew Tate's Strategies on How To Develop Unshakable Self-Belief
Self-Confidence Requires Discipline More Than Motivation
Andrew Tate's philosophy is more centered on discipline rather than motivation. He puts his workout as the best example of how he doesn't feel motivated to train but he is doing it because of his disciplined life. He gave 10 years to train himself in his kickboxing. He has not gone to the gym in the last 2 years as he does not feel like training after he wakes up. But, he has a perfectly healthy and shaped body because of his discipline.
He said in a video "People want to be constantly motivated. Oh, I don't feel motivated. Listen, if you're not motivated to go to the gym and that has resulted in you being obese. Suffering health adversity, so you're now damaging your health. On top of that, you're less attractive to females. On top of that, your energy levels are lower. If you really need motivation to just lose weight and live a life worth living. Then, there's something wrong with you. I train every single day and I'm never motivated but I'm disciplined."
Focus On Your Feelings and Handle Them Sincerely
It is hard to disconnect feelings and emotions from a human being. If you are feeling this way, then you are not a robot. Andrew Tate advocates that feelings are beautiful and are part of our survival. So, learn how to use them in the right way. People will say something and disappoint you but you should not stop doing it.
To develop an iron mindset, Andrew says "You're going to learn an iron mindset, the ability to not let your feelings affect you. And, sometimes to do the complete opposite of how you feel. Because you're not going to very often feel like working hard. You're not going to always feel like doing the right thing." Work on your weakness and manage your emotions to become the best version of yourself.
Embrace Your Struggle to Become The Right Man
Without struggle, there is no taste in success. Whether you are rich or poor, you have to face your kind of struggle. He defines the strategy of suffering from the perspective of being a hero. "Life is actually easier as a whole If you see yourself as a hero. Because in every single hero's story, the hero suffers." By seeing yourself as a hero, then your suffering becomes meaningful.
One has to go through a lot of hurdles when he wants to become a superhero. So, if you are eager to develop unshakeable self-belief, decide how to face your struggles.
Don't Compare With Others
The art of building robust self-confidence does not allow you to compare with others. Andrew Tate faced bad times in his childhood as he was from a poor family. Through his hard work and constant efforts, he became what he is today. He is living a lavish lifestyle with owning four supercars and various businesses to earn money. He motivates people to do their best even when he faces so much criticism over social media.
As per him, don't compare yourself with others; people have different circumstances. Create your villain and fight with it to become a superhero.
The Final Thought
The art of self-confidence requires continuous effort and self-awareness. To resonate with Andrew Tate's strategies for boosting your self-confidence, you have to face fear, learn from your failures, cultivate a winning mindset, handle your struggle, and stop the comparison. Building unwavering self-belief is a personal endeavor and requires different strategies to follow.
Go through these strategies precisely and infuse them into your lifestyle. When it comes to finding the right person for motivation, you can take inspiration from the kickboxer's life
Whether you agree or disagree with him, his strategies are powerful to develop a winning mindset and build firm self-belief.
"I wasn't born rich. I come from humble beginnings. I forced the universe to give me this outcome. You can too." – by Andrew Tate